We aim to be a loving and welcoming Christian community:
honouring God in worship, following Christ in our lives and participating in his mission.
The Parish Office, 1 Halmer Gate,
Spalding, Lincolnshire, PE11 2DR
Tel 01775 722772






SPALDING
St Mary and St Nicolas **
Forest of aisles, Victorian glass
Spalding was once an attractive town on either side of a straight river course with prominent houses lining either bank. It was regarded as Dutch in character was a centre of the English tulip industry. The planners have spoiled its Georgian unity by permitting ugly modern development at every turn. Yet the church still rides proud over the rooftops, its tower detached from the nave -presumably for structural security, for safety, with a pinnacled and crocketed spire as its climax.
The exterior of the church is near impossible to read. Walls, roofs and chapels seem to take off in all directions and none. The pattern inside is hardly more clear. There are piers everywhere, reminiscent of the pillared cisterns of subterranean Istanbul. The Early Gothic nave has double aisles on either side, the outer ones added in the 14th and 15th centuries. To add further vistas, the transepts themselves have eastern aisles, Early Gothic relics of chantries and shrines in what was a wealthy Fenland community. Above all this is a Lincolnshire hammerbeam roof, lit on special occasions by a superb 18th century chandelier taking 36 candles.
The chancel looks most odd. It retains its Early Gothic proportions beyond a simple chancel arch and restored Perpendicular screen: A Victorian aisle (yes, another one) opens on its north side. Three Victorian lancets light the sanctuary, which :has a painted ceiling of the 1950s by S. E. Dykes Bower. As often, the postwar restoration looks like a funfair but cheers up a dark interior.
The glass in the west window is of apostles by Clayton & Bell, so often purveyors of gloom: to, the worshippers of Lincolnshire. It is coherent and, certainly spectacular. A jollier work is in the south aisle, where H. W. Harvey of York designed a colourful glass of Christ at Work and Play in 1966.
Simon Jenkins, "England's Thousand Best Churches" Penguin Books, revised edition 2009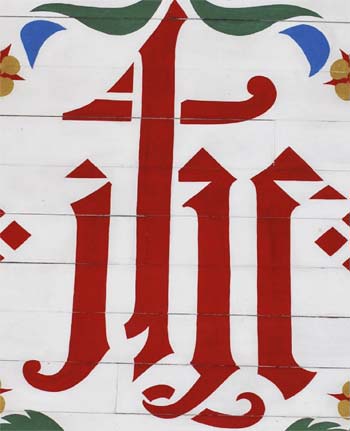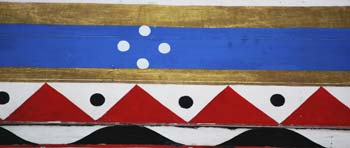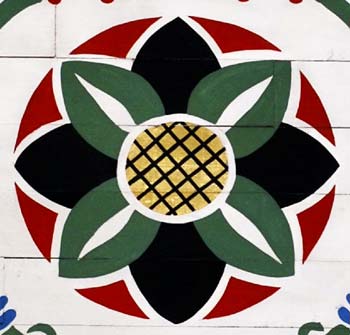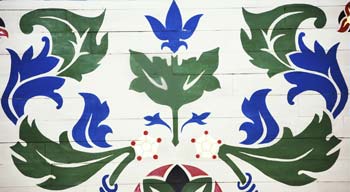 We don't agree with all of Simon Jenkins' views on the church building.
Come and see what you think.